Beaten Silver Work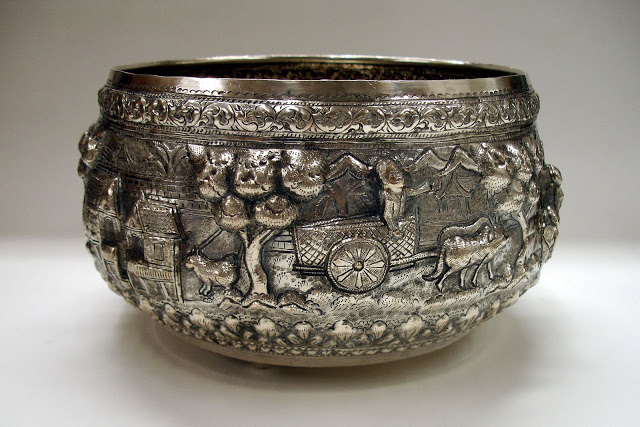 Once the East India Company was well-established in Kolkata, the silver work craft started to flourish as many British Royals and officials wanted the fine and exotic silverware. Bhawanipur, a suburb of Kolkata became the hub of silver craft where silversmiths designed and produced elaborate scenes of nature and life.
In the beaten silver work art, on an anvil the silver sheets are beaten into the desired shapes and the ends are fused with a solution of silver and brass in the ratio of 16:7. The silversmith then chisels the final design on the surface and polishes the ware with hand.
Sadly, this art is dying now as there are no rich clientele to buy and support these wares.
Production clusters: Kolkata

Products: Trophies, Medallions, Spoons, Forks, Glasses, Bowls, Teapots

Tools: Hammer, Shovels, Files, Chisels
0 Comments